WHAT'S NEW:

OUR NEW FAVORITE INTERVIEW W/ RICHARD: have to jump in with this one from Bon Appetit magazine.
CHICAGO READINGS, AND MORE MEDIA: Richard will appear twice in Chicago in the coming few days--a full-scale reading at Harper College on Wednesday, May 1, a half hour from the city, in Palatine, IL, and then in Chicago proper on Thursday, May 2 at the Book Cellar. A new favorite Tramp review: this, by Bryan Waterman, author of the book on Marquee Moon in the 33 1/3 series. The New York Times has just published two pieces about the Metropolitan Museum Costume Institute show about punk and couture (opening May 9), in which Hell is included: here and here. There are further confidences, repectively regarding Proust, blowjobs, and "breasts like twin Eeyores," in new interviews with Richard at the local weekly in Vancouver, Canada, at Nerve, and at MTV's Hive. There's also online an hourlong audio interview conducted by WFMU's Benjamin Walker. To close out, for the tireless among you, there's also another blog review of Richard's recent San Francisco reading, as well as an unbelievably sweet audio account by a young woman named Jaime Fountain of her encounters with Richard.
ADDED READING/SIGNING IN BROOKLYN: Richard will appear at BookCourt in Brooklyn on Wednesday, May 15th. See details. More media: "I Dreamed I Was a Very Clean Tramp fearlessly recounts the social, musical and narcotic history of downtown culture and punk rock: poverty, ennui, safety pins, foreign films, misanthropes and a dead turtle Hell kept in a glass jar..." relates Playboy in its "Sex and Music" issue. There's a long and stubbornly interesting Hell interview, despite its weirdly awful editing and editorial inaccuracies and mis-transcriptions, at the blog of Bomb magazine.
HELL TRAMPS ON: It was standing room only at every reading/signing Richard gave on his recent swing down the west coast (plus Minneapolis). We've found blog accounts by an attendee each at Powell's in Portland and City Lights in San Francisco. There is another reading/signing scheduled for New York--it will be a relatively substantial reading, followed by a reception, on Wednesday, 3 April, at Fales Library, NYU. See details at Time Out. More media regarding book: In an unusual development there's been a second review published by the New York Times, this one by National Book Award finalist Rachel Kushner. The most incisive review yet is by Zach Baron in the new Bookforum. The classy young Brooklyn literary site The New Inquiry sports a smart essay by Helena Fitzgerald on the book. Brandon Stosuy at Pitchfork introduces his interview with Richard with a savory account of Tramp, and there are also new Hell interviews at Rolling Stone and Vice.
ADDED READING/SIGNING AND MORE MEDIA: On Wednesday, April 3, at 6:30 Richard will read from TRAMP for 20 minutes or so, followed by a book-signing, and a reception, with beverages, at Fales Library, NYU, all free. Details at HarperCollins page. The media coverage of the book in reviews and interviews has become too much for us to keep up with, but here are some highlights... Dwight Garner is a bit square in the New York Times, but he quotes Richard so much, he made us want to buy the book immediately. Cool reviews were written by Legs McNeil at The Daily Beast, and by Dean Wareham at an interesting new site called TheTalkhouse. There's a more literarily oriented review at Vol. 1 Brooklyn, and a review/interview at Canada's biggest paper, The Globe and Mail. Last but pretty interesting, see video of Richard's entire 50 minute interview from his NYC Barnes & Noble event.
TRAMP IS NOW IN STORES (Would somebody please counter those fool bush-league headbanged customer-reviewers at Amazon???)... The eminent Robert Christgau logs in with the most thoughtful of the early reviews, and, so far, the best-done print Hell-book interview is at Artinfo. Important reviews were published by USA Today and the Boston Globe. "Hell has the remarkable ability to impart the cultural and personal significance of those years without sounding sanctimonious or bloated with nostalgia. Whether fondly recalling his derelict peers and the songs they wrote together, or describing the adult feeling heroin gave him, Hell makes the grit gleam," writes Newsday. See an interview with pictures at Interview magazine, and hear a second WNYC public radio Hell conversation--this with John Schaefer at "Soundcheck."
RICHARD IN THE NY POST AND ON THE RADIO: There was a heavily illustrated full page in the Sunday Post listing Hell's New York. Yesterday's (Monday, March 11) 20 minute interview with Richard by Leonard Lopate at WNYC is now online. He was interviewed by the wonderful Delphine Blue at East Village Radio, as can now be heard online as well.
HELL BOOK T-SHIRT: Richard is reading/signing at Bookmarc in NYC (400 Bleecker St.), Tuesday 19 March at 6:00 PM. The shop was created by clothing designer Marc Jacobs, and the good people at that company have designed and printed a t-shirt (in a limited edition of 300) honoring Hell and the book. It will be available at the reading.
BROWSE TRAMP ONLINE: HarperCollins has now put up a searchable browsing version of (substantial portions of) Richard's new autobiography.
TRAMP PRESS CONTINUES PRE-PUB... New York magazine asks Hell their "21 Questions"; The New York Observer curiously covers book's story; The New Yorker lists its choice of the eight books to "watch out for" this month (most of the others are by New Yorker writers); and Richard answers some questions about the book at Esquire.
PRE-PUBLICATION COVERAGE of Hell and his autobiography includes two stories in the New York Times. One has Richard presenting a favorite object he owns, and the other's a snarkily amusing show of feminine insecurity regarding the book. At the two big publishing business papers that review books in advance--mostly studied by buyers at libraries and bookstores--Publisher's Weekly, in a starred review, wrote about Tramp, and Kirkus did too.
"PUNK" AT THE MET: In May, New York's Metropolitan Museum of Art--one of the great museums of the world--will present a massive show at its Costume Institute treating punk's influence on highest fashion. Richard contributed a preface to its catalog (a second preface was provided by John Lydon). You can read a discussion of the show's intentions at this blog (scroll down at the page to find the Met's press release).
READ CHAPTER ONE: an exact PDF reproduction, including photographs, from Hell's Tramp autobio book. (Hang in there, it's 17 mb and takes a minute to load.)
RICHARD'S UPCOMING BOOK SIGNINGS: readings of I Dreamed I Was a Very Clean Tramp, include (all free):
--Mar 14: NYC Barnes & Noble, Union Sq. (hosted interview)
--Mar 15: Huntington (LI) NY Book Revue
--Mar 19: NYC Bookmarc
--Mar 21: Seattle WA Rendezvous Bar (hosted interv.)
--Mar 23: Portland OR Powell's Books
--Mar 25: San Francisco CA City Lights
--Mar 27: Los Angeles CA Skylight Books
--Mar 30: Minneapolis, MN The Soap Factory
--Apr 3: NYC Fales Library, NYU (Washington Sq.)
--May 2: Chicago, IL The Book Cellar
--May 15: Brooklyn, NY BookCourt...
For more details, see HarperCollins page.
1978 HELL FEATURE FILM STREAMED FREE: you can now watch online the entire execrable but tempting Blank Generation, starring Carole Bouquet and Richard. Fast-forward to the Hell & the Voidoids performance footage. Read Richard's take on the film
DIM STARS LIVE: someone turned up footage of the only time Dim Stars played live, a two or three song appearance at a benefit for radio station WFMU in 1991. You can see Richard singing "Monkey" and Thurston Moore singing "The Night Is Coming On."
RICHARD'S AUTOBIO: listed at Amazon for pre-order (you can see the cover design).
BLANK GENERATION: among this year's choices for the 33 1/3 series of books about albums. Pete Astor of the Loft and the Weather Prophets will write it. Astor was interviewed at the 33 1/3 blog about his intentions for the book. At another blog, he lists his ten favorite albums. The Loft released a cool, Byrdsy cover of Hell's "Time" back in the '80s.
HELL SMILES: for Tom Tom Club video of their recent E.P. cut, "Downtown Rockers".
TEENAGE LITERARY HELL: at a top Wm. Burroughs site, a little discussion of Hell's early '70s poetry period with reference to Daniel Kane's scholarly article on Hell's earliest poetry. Also re Hell juvenilia, see blog of publisher New Directions reprinting a poem Richard wrote at 18 or 19 that was published in the ND Annual in 1970.
Richard was romantically involved for about two years, from when he was 19 and she was 34, with Patty Oldenburg, at the time she was getting divorced from pop artist Claes Oldenburg. She recently offered for sale her personal archive (scroll down on that page to a wild 1970 photo of Richard and Patty). She discusses it at Gallerist. Richard is represented in the collection by hundreds of letters as well as poems and drawings, and the archive was bought by the same library, the NYU Fales, where Richard's papers are kept. Fales has up their guide to Patty's papers.
For $10,000 (seriously, but we'd recommend haggling) you can buy a first edition, inscribed by Hell, of Wanna Go Out?, a book of poems attributed to Theresa Stern, but actually written (in 1971) by Hell and Tom Verlaine. It was published by Richard's Dot Books in 1973. Great contemporary artist Richard Prince, who is also one of the world's premier book collectors, had the inscribed copy he owns custom clamshell-boxed in leather, as seen at his new gallery/store/blog, Fulton Ryder.
The talented and appealing young country-western influenced singer/songwriter Lydia Loveless briefly explains why she loves Richard's Blank Generation album. She can really write and sing.
We now have up a relatively full account of Richard's crazed April week in Glasgow with Jim Lambie. You can read a quick account of the schedule and see Jim's studio while Richard was working there with him, and the new club Jim built for Hell to inaugurate, and also see installation shots of the "you drunken me" art show Richard & Jim created together. Still online is the original announcement of the trip, with flyers advertising the show and the reading.
In Austin, TX, Richard hosts and introduces his choice of a double feature--Kiss Me Deadly and Touch of Evil--on Sunday, May 27, and then does same for a new restored print of King Kong the following evening. This is at the Alamo Roadhouse, astounding theater where you are unobtrusively served food and cocktails while the classic celluloid motion picture is projected before you on a giant screen. All three of these shows are now sold out.
On Thursday, April 26, Richard will introduce a screening of Robert Bresson's bad-ass masterpiece The Devil, Probably for The Brooklyn Academy of Music's Bresson retrospective. See details.
Last year Supreme, the skateboard/apparel company, posted at their website a video they'd had made of Terry Richardson photographing Lady Gaga for a Supreme ad campaign, and used for the soundtrack to it Hell & the Voidoids' "Blank Generation." They used the song without permission and Warner's threatened suit and Supreme settled out of court. We think the video is actually kind of brilliant and it has now surfaced again, so check it out.
We'd like to belatedly announce the publication by Chronicle Books of ART WORK: Seeing Inside the Creative Process (2011), a collection, edited by Ivan Vartanian, of selections from the notebooks of various artists. It contains an interesting selection of pages by Richard, as well as Will Self, Louise Bourgeois, Eva Hesse, Joseph Beuys, Richard Serra, Merce Cunningham, and others. We have up a draft of the Hell contribution to the anthology.
The current issue of Bookforum, literary sister of Artforum, contains a review by Richard of recent books by the perfect new poet, Ariana Reines.
There's a kind of monstrous (disgruntled werewolf?) new short interview with Richard (by Kurt Vile) with photo (by reknowned fashion team Inez & Vinoodh) on line at V magazine. It will be in their 2012 Music Issue, out soon. (Then check out Kurt's lovely version of Richard's and Thurston Moore's--Dim Stars'--song, "Monkey".)
Amazing variety and quantity, though some are repeated, of pictures of Richard at Tumblr. Click on pictures to enlarge them...
If you read the below review from Austin, you'll know there was an inadvertent early leak a couple of weeks ago, but now it's official -- Hell's autobiography (to age 34), entitled I Dreamed I Was a Very Clean Tramp, which he's spent much of the last five years writing, has been bought by Ecco/HarperCollins. The most accurate report of the book deal is in the New York Observer. We're really thrilled. Here are the details in the press release at the HarperCollins site. [11 Oct 2011]
Richard's reading at Justine's in Austin on September 27 is reviewed at the Austin Chronicle. Hell gave a reading in Marfa, TX on that trip too.
Hell wrote the "liner notes" essay for Oscilloscope's release of the DVD of Kelly Reichardt's mesmerizing movie, Meek's Cutoff. It's a great movie. Read about it and then buy a DVD with Richard's essay. The Blu-Ray is spectacular.
The bassist Frank Bello, from the band Anthrax, plays Richard in a movie-in-progress about Jeff Buckley that's built around a 1991 concert tribute to Tim Buckley during which Jeff was more or less first publicly introduced as a performer in New York. Wack but true.
We're informed that in 2008 Sonic Youth's sublime Kim Gordon named "Blank Generation" her favorite song ever, AND just weeks ago goddess Lydia Lunch went "Blank" as well in her top ten favorites.
Verlaine & Hell in the birth of modern "punk" 1974 (photographed by Chris Makos for Interview magazine)
Richard donated an artwork to be auctioned this Friday, June 17 to benefit a writer's retreat program created by Michele Tea's Radar Productions in San Francisco. More info and an interview by Michelle of Richard are at the Radar site...
See a review of Hell's recent pamphlet "Chapter 28", which is an excerpt from his nearly completed autobio...
At YouTube, hear Blondie performing Hell's "Love Comes In Spurts" live, in 2002...
New 2nd edition (w/ a few small corrections to text) of Hell's 2005 novel Godlike now in stock
Play this--it's free--a birthday song for Hell, discovered over a year later... And you're really sweet too... Also, have you heard about Destroy All Movies!!!? It's the craziest and most brilliant of all punk books. You can read an interview with the editors at Interview magazine
Richard reviews Jim Carroll's posthumous novel, The Petting Zoo at The New York Times Book Review
New pamphlet , (published November 2010) by Richard, called Disgusting, with unique hand-painted endpapers by Josh Smith, just arrived at merch...
A music collector/blogger has created and posted an audio file of The Voidoids' very first gig. November19th 1976, at CBGB's.
A chapter of Richard's auto-bio-in-progress has been published by the important alternative book review magazine Rain Taxi as a pamphlet. Chapter 28 is a mind-boggling meditation on the author's sex life in the punk 1970's, and is only available from the Rain Taxi chapbook list, as it is published as a benefit for the magazine.
At 4:00 PM on Fri, Nov. 5th, 2010, Richard will take part in a discussion about (artists') books with Josh Smith and Christopher Wool (both of whom Richard has worked with on the production of books that are available on site). The event is the keynote presentation of this year's New York Art Book Fair Conference at the Museum of Modern Art's PS1 in Queens.
Now up online: Richard reviews, in current Bookforum, Dear Sandy, Hello, a collection of Ted Berrigan's 1962 letters to his bride.
Check out nicely revisionist blog assessment of Hell in 1974 Television, including a clip of the band in rehersal.
Phil Knott's innovative graphical tabloid Tally Ho (#2) includes much art by Richard
There's an illustrated entry by Richard discussing dreaming and how he's used dreams in his works at the smart and seductive site "This Long Century"
John Kenyon appreciation of Hell's new Destiny Street Repaired and revelatory interview w/ Hell about album
The 1978 35 mm color feature fiction film Blank Generation gets re-released on DVD again and Richard talks about it at The Wall Street Journal
at YouTube excellent animated video of Hell's 1979 "Kid With the Replaceable Head"
Video of Richard's intro remarks as host of Nat'l Book Awards event; The New Tough print Hell interv. and autobio excerpt
Order the deluxe signed / limited LP / CD / poster of Hell's "new" album Destiny Street Repaired; ALSO, lavish artist's book Psychopts by Hell & C. Wool available well discounted; AND the stunning new illustrated edition of Hell's '73 novelina The Voidoid; FURTHERMORE now signed posters of 1982 Hell from DSR
Oct/Nov 2009: Hell reads at London's Serpentine Gallery, hosts official Nat'l Book Awards party, and shows works in three-person group exhibit, Nincompatibles
Richard Hell writes about Jim Carroll (at the site Forum)
Hear Hell talk and play music for three hours on Mike Watt's online radio show
Hell book launch, Hell in new show at Museum of Modern Art, and Hell writing on a summer romance for NY Mag--details at the Forum
two new interviews w/ Hell: one long one in text talking to Donald Cumming of The Virgins and one short video interview with Richard at Ludwig Museum following his recent lecture
FINALLY updated Hell (New Year's, 2009) news (incl. links to 21 pages of RH's notes on poetry & punk and to his "Notes" to Godlike novel)
fancy custom links list to favorite poets' works online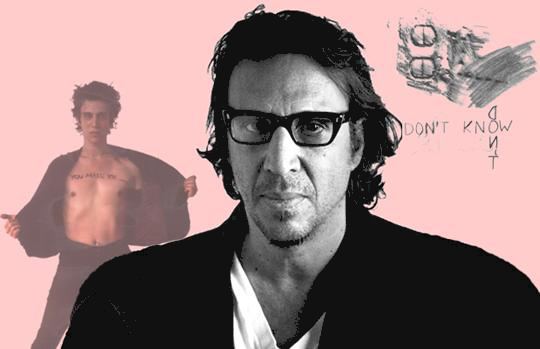 Unique visitors (not counting site navigation nor page reloads) since Jan. 31, 1999:
above collage pics by (l. to r.): Roberta Bayley (1977), Echo Danon (2003), R. Hell drawing (c. 1981?)
Site est. December 27, 1998; updated December 6, 2012.
Contents of site © 1998-2012 by Richard Meyers & Roy Suggs. All rights reserved including right of reproduction in any form.